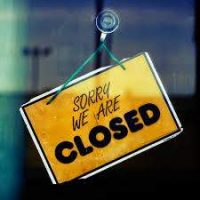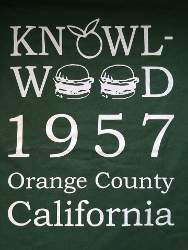 A Knowlwood Restaurant on E. 7th Street in Santa Ana has closed, according to the O.C. Register.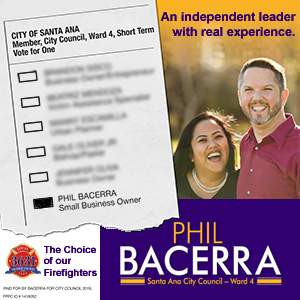 In 1957, the husband and wife team of Roy and Fay Knowlton, together with Gene Wood, started a restaurant called Knowl-Wood at the old Orangewood Ranch in Anaheim, according to their Facebook page.
The company has remaining locations Anaheim Hills, Irvine and a cafe at the Santa Ana Zoo.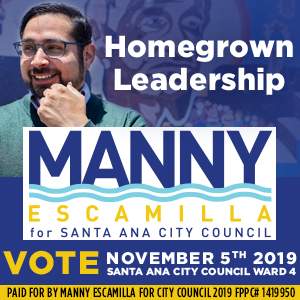 The Yelp reviews for the Santa Ana location were not good, including:
I ordered Irish nachos and they were horrible. The fries were kind of dry and stale (we were there 30 mins after they opened i think the food was left over from the day before) and the cheese was rubbery…
My co-worker ordered chicken strips and stuffed mushrooms. She didn't like the chicken and the mushrooms were awful.
Why? Why? Why is it so bad here? There is literally no reason to take an hour to cook eggs when the restaurant is empty. Please close soon.
Not sure why this place is still open! Service has gone down hill! We waited 40 min to get our food! Mind you we were the only ones in the restaurant on a Saturday morning! It's horrible horrible horrible service.
The service was good, very nice! The food was poop! The fries were stale and the worst fries I have ever , EVER eaten. The building was run down. I was afraid of what was living in the kitchen.
I used the restroom. ALL of the sinks and toilets were disgustingly filthy. There were no paper towels. We were there during the lunch hour, they should have been clean and ready for patrons. We will not be going back.
Major disappointment I've been a regular customer on Sunday breakfast and lunch to this particular spot for years, today march 5 I received the most crappiest service and food I've gotten in years, first customer service at the counter was the most unprofessional style I've seen or dealt with, asked for manager and was told there was not one, ordered biscuits and gravy and biscuits were so hard you couldn't cut threw, was not compensated for them was given a refund and then asks for hash brown which I paid for came out uncooked and terrible, I think this place lost my business.
Major disappointment. the service was horrendous and they should teach their cashiers good customer service. i would give this place negative stars, it was just bad.
The iced tea has a strong taste of mold.
This location was shut down by O.C. health inspectors after they visited it in 2016 and found there was insufficient hot water available.