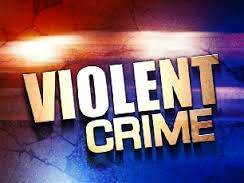 Santa Ana Police Department
Advisory: Detectives Investigating Homicide – 300 Block Of West Fourth Street
On Saturday, December 16, 2017, at 11:33 a.m., SAPD police officers responded to a domestic violence call at 316 West 4th Street #209. Upon arrival, they found the apartment closed. There was no answer at the door. Neighboring tenants reported a violent altercation and the male half fleeing the building prior to the arrival of police.
Officers entered the apartment and found an adult female on the floor with trauma to her body and bleeding. The female was unresponsive. Officer began life saving measures. Orange County Fire Authority paramedics arrived and took over treatment. OCFA paramedics declared the female deceased at 11:55 AM.
The identity of the female has not be verified. The decedent is currently listed as a Jane Doe. The Orange County Coroner's Office is working on positively identifying the decedent and notifying next of kin.
Homicide detectives have assumed the investigation and are actively pursuing leads.
Detectives request anyone with information on the case to call the SAPD Homicide Section at (714) 245-8390, or Orange County Crime Stoppers at 1-855-TIP-OCCS.