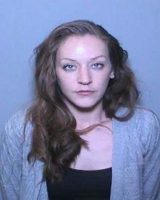 SANTA ANA, Ca. (Dec. 12, 2017) – A man and a woman suspected of robbing a Lake Forest hotel at gunpoint and fleeing with an unknown amount of cash were arrested early Monday morning.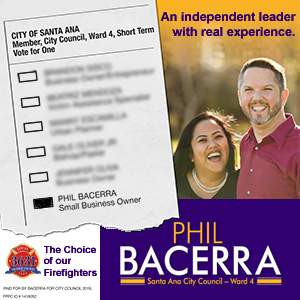 Deputies at about 11:15 p.m. on Sunday, Dec. 10, were dispatched to reports of an armed robbery at a hotel in the 23000 block of Lake Center Drive in Lake Forest.
The caller told deputies a male suspect dressed in black and wearing a ski mask entered the hotel with a handgun and demanded money. The suspect fled with the hotel's cash drawer, which contained an undisclosed amount of cash and envelopes with the hotel's address written on the front.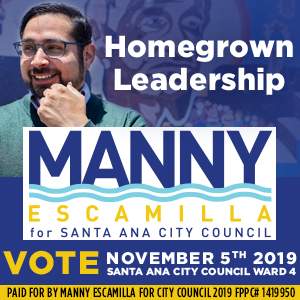 Orange County Sheriff's deputies set up a perimeter and conducted a search, but the suspect could not be located in the immediate area. The deputies also put out a countywide alert for other law enforcement agencies to look out for the suspect.
During a patrol check of the 1600 block of S. Evergreen Street in Santa Ana at about 11:30 p.m. Dec. 10, Santa Ana Police Department officers observed a male and female sitting in a blue 1990 Honda Accord.
As officers approached the car, they saw the man tuck a black handgun underneath his leg.
Santa Ana PD officers detained the occupants without incident. As the male suspect exited the vehicle, Santa Ana officers observed a black ski mask in the car.
Recalling the recent law enforcement alert on the Lake Forest robbery, the Santa Ana officers believed the man to be the suspect the Sheriff's Department was looking for.
In addition to the black ski mask, a black handgun and cash drawer with an undetermined amount of cash were recovered.
Deputies with the Orange County Sheriff's Department's Lake Forest Police Services responded and arrested Michael Williams, 25, of Laguna Niguel at about 3:45 a.m. on Monday, Dec. 11. He was booked on suspicion of felony robbery, felony assault with a semi-automatic weapon and conspiracy to commit a crime.
Melissa Price, 26, of Laguna Niguel, was arrested on suspicion of felony robbery.
The investigation is ongoing. Anyone with information is encouraged to call the Orange County Sheriff's Department at (714) 647-7000. Anonymous tips may also be submitted to Orange County Crime Stoppers at 855-TIP-OCCS.