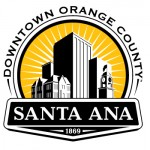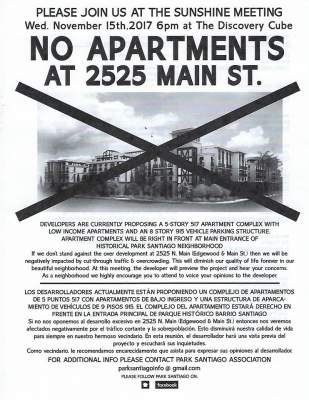 A developer is planning to build a 517-unit apartment building at 2525 North Main Street (north-east corner of Main Street and Edgewood Road). That developer, AC 2525 Main LLC, is going to host two presentations, one from 6 p.m. to 7:30 p.m. and one from 7:30 p.m. to 8:30 p.m. on Nov. 15, at the Discovery Science Cube, located at 2500 N. Main, in Santa Ana.
The 5.9-acre site currently contains a two-story office building and paved parking lot which are proposed for demolition. The applicant is proposing to construct a five-story building apartment building wrapped around an eight-story parking structure containing 910 parking spaces. Courtyards, landscaping and various on-site amenities are also proposed. The project will require a general plan amendment, zone change, and environmental impact report.
As you might expect the residents of the Park Santiago Neighborhood are quite displeased about this project. One resident posted on the neighborhood's Facebook page that "Between Edgewood and Santa Clara are Santiago, Poinsettia, Valencia, French, and Spurgeon. Each street has 30 houses (15 each side) so about 60 cars. Adding 900 more cars to our neighborhood is equivalent to adding 15 more streets with houses on each side."
The entrance to this massive apartment complex will be on Edgewood. It is already very difficult to get into the neighborhood on Edgewood, particularly at rush hour. This will be a nightmare for residents.
But it is unlikely this development can be stopped. Our City Council majority is very pro-development. Councilman David Benavides accepts massive developer donations to the non-profit that employs him, Kidworks. And Councilwoman Michele Martinez is a member of SCAG, a statewide organization of local elected officials that is perpetually pushing for more housing. Councilman Sal Tinajero and Martinez, as well as Benavides, are all terming out in 2018. If they plan to run for other offices they will bend over backwards for the developers in return for future campaign donations.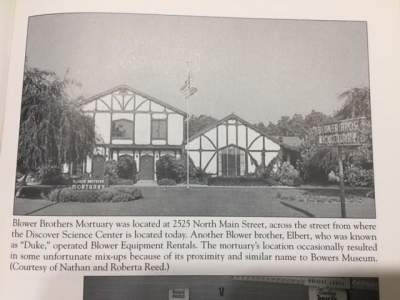 Incidentally the property in question used to be occupied by the Blower Brothers Mortuary. Reminds me of the Poltergeist movie. Imagine if the apartments get built and they turn out to be haunted? LOL!
Sadly for the Park Santiago Neighborhood this massive proposed apartment building is not the only one that is pending in the area. Another development with 247 apartments is planned for 2700 N. Main, which is currently an existing Wells Fargo Bank building by Main Place Mall at Main St. & Memory Lane.
Main St. is going to be a traffic nightmare once these apartments are all built.
I wonder what the city is planning to do about the massive tribe of tweakers living under Main St. in the Santiago Creek?
You can email the folks at City Hall about these developments at these email addresses:
mpulido@santa-ana.org; vsarmiento@santa-ana.org; mimartinez@santa-ana.org; JSolorio@santa-ana.org; dbenavides@santa-ana.org; jvillegas@santa-ana.org; stinajero@santa-ana.org; citycouncil@santa-ana.org; VFregoso@santa-ana.org; SKelaher@santa-ana.org; SKutner@santa-ana.org.