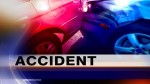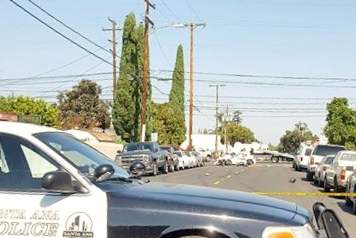 A two-car crash that ended on the front porch of a Santa Ana home sent three people to the hospital, with one person critically injured, on Sunday, according to the O.C. Register.
Officials first responded to the collision that occurred on the 100 block of East Edinger Avenue between midnight and 1 a.m., according to KTLA.
One of the vehicles involved in the crash went through a fence and into the wall of a neighborhing home while the other vehicle ended up on Cypress Ave., where it stalled.
The SAPD handled the investigation. The police investigators believe that alcohol and drugs may have been involved.
Victims of the traffic collision were trapped in their vehicles, which were badly damaged. The OCFA firefighters had to use the "Jaws of Life" tool to extricate the victims from the vehicles, according to the OCFA.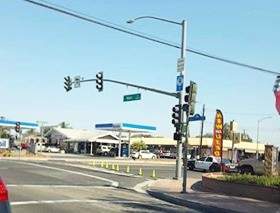 One victim, a woman, who was believed to be a passenger of one of the vehicles, was critically injured. Two other victims, who were seriously injured, were believed to be the drivers of the respective vehicles.
The identities of the victims were not released as officials were still trying to identify them. They were taken to local hospitals.
The residents of the home that was struck by a vehicle had to vacate the home, where they were sleeping when the crash occurred. Firefighters deemed the home to be unstable after the crash. Firefighters were able to stabilize the structure.
Police closed the block between Main Street and Orange Avenue on Edinger Avenue while they investigated the crash.