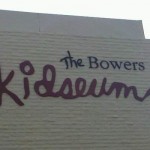 Santa Ana Police Department
Advisory: Santa Ana Police Department Investigating Information Provided by State Attorney General's Office.
The Santa Ana Police Department is currently assisting the California State Attorney General's Office and the U.S. Postal Inspection Service in the collection of recorders that may have been exposed to bodily fluids.
A recorder is a wooden flute-like musical instrument used by children. Based on information provided by the Attorney General and Postal Inspectors, the Santa Ana Police Department was able to identify approximately 55 children that took a musical class at Bower's Kidseum on June 27, June 28, or July 22, 2017. The classes were taught by an independent contractor not employed by Bower's Kidseum, who is not being identified at this time.
Detectives from the Santa Ana Police Department's Special Crimes Unit are actively attempting contact with the parents of each child. The detectives have already contacted most parents and 11 recorders have been collected at this point. The Special Crimes Unit continues to pursue all investigative le ads within the City's jurisdiction. Therefore, anyone who has or knows of a child that attended a musical class at Bower's Kidseum on the above dates, or may be in possession of a recorder distributed during those classes, is asked to contact Detective Perez as soon as possible at (714) 245-8351.