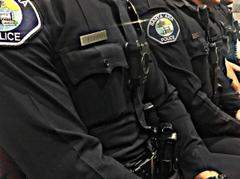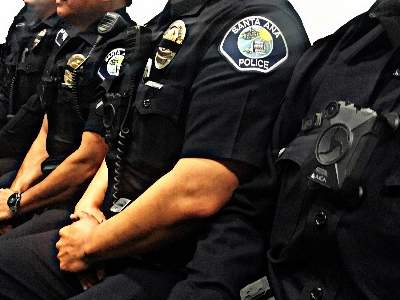 Santa Ana Police Department
Advisory: Santa Ana Police Department Begins Deployment of It's Body Worn Camera Program
Starting on September 1, 2017, members of the Santa Ana Police Department patrol division will begin deploying the AXON body worn cameras as their latest piece of equipment. Additionally, members of the gang suppression unit, motorcycle officers and specialized uniformed officers will also be issued body worn cameras for daily use. Prior to implementing the body worn cameras, the Santa Ana Police Department conducted methodical research and analysis with respect to equipment, policy and procedures and best practices for the community, to include a pilot field deployment period. The Santa Ana Police Department also held community forums in which members of the community had the opportunity to provide input and address any questions and concerns prior to the implementation of this program.
"With body worn cameras, the public will continue to have faith in Santa Ana PD's accountability. Our officers will also benefit because the people they serve will know they are being recorded, which tends to lead to improved behavior. Overall, these types of cameras provide a clearer understanding of what happened in an incident and have been credited for reducing complaints and leading to better public safety outcomes," said Santa Ana City Councilman Jose Solorio and Chair of the City's Public Safety Committee.
Santa Ana Police Chief David Valentin believes the body worn camera program will provide enhanced transparency in which the community can have continued and strengthened confidence in their police department. "The public we serve expects transparency and open communication with those that provide for their safety and we intend to enhance our ability to do just that with our body worn camera program", added Chief Valentin. "Increased officer safety and training opportunities, early resolution of community complaints, increase in public confidence, increase in early guilty pleas and increased prosecutions in domestic violence cases are all by products of a well-researched and managed body worn camera program" said Chief Valentin.