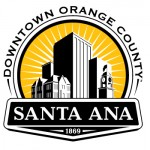 City of Santa Ana, Downtown Orange County
Community: City of Santa Ana Cracks Down on Illegal Activities at California Lodge Motel
SANTA ANA, Calif. — On Tuesday, August 15, 2017, the Santa Ana City Council authorized the City Attorney's Office to initiate an action under the Drug Den Abatement Act against the Santa Ana California Lodge, LLC ("California Lodge") and the owners of the property located at 2909 S. Bristol Street in the City of Santa Ana.
For the past several years, the California Lodge has been a hub for narcotic-related criminal activity, including drug possession, possession of drug paraphernalia, drug use/overdose, and the sale of illegal narcotics such as heroin, cocaine and methamphetamine. Police reports confirm the California Lodge is commonly used to unlawfully sell, store, keep, or give away controlled substances. In the past year, from July 1, 2016 to July 1, 2017, the Santa Ana Police Department has received more than 423 calls for service at the California Lodge.
"The business owners and residents of the City of Santa Ana should not have to endure the impacts of criminal activity in nearby motel properties. Protecting the quality of life and safety of our neighborhoods is of upmost importance and I am glad we are standing up against irresponsible property owners," said Councilmember Sal Tinajero, who represents Ward 6 where the motel is located.
The California Drug Den Abatement Act (Health & Safety Code § 11570) allows cities to seek a Court order to hold property owners accountable and require they take all steps necessary to eliminate nuisance conditions on the property when that property is being used for the purpose of unlawfully selling, serving, storing keeping, manufacturing, distributing, transporting, and/or giving away illegal controlled substances.
Police Chief David Valentin said the California Lodge "has operated in a manner that perpetuates drug-related crimes and is a known gathering site of a documented Santa Ana criminal street gang which has been connected to gun posses sion arrests. The time has come to put a stop to the illegal activity."
The City is hopeful this action will result in motel operators being proactive in addressing crime before criminal activities reach a level where litigation is necessary to abate nuisances on the property. The lawsuit authorized by the City Council is a result of a multi-departmental (Code Enforcement, the City Attorney's Office and the Santa Ana Police Department) effort to protect residents and business owners and improve the quality of life for the residents of Santa Ana.
###
CONTACT:
Alma Flores, Communications Manager
(714) 647-5200
aflores@santa-ana.org