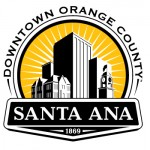 City of Santa Ana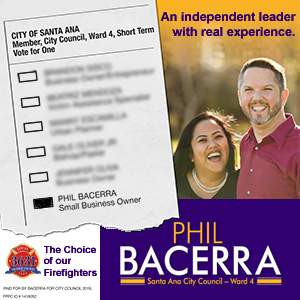 Community: Jail Reuse Study Update and Request for Public Input Scheduled for August 1, 2017/Actualización del Estudio de Reutilización de la Cárcel
SANTA ANA, CA – The community is invited to attend the upcoming City Council on Tuesday, August 1, 2017, where the City's jail reuse consultant, Vanir Construction Management, Inc., will provide an update on the current jail reuse study. In addition, the consultant will provide an opportunity for community members to provide their input regarding possible reuse options for the facility.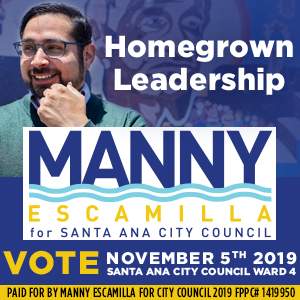 The purpose of the update and request for public input is to aid the City Council in further understanding jail conditions, opportunities, and constraints which should be considered when identifying and prioritizing reuse options, and following up on evaluation planning for the Santa Ana jail facility. Following this meeting, the consultants will complete an in-depth evaluation that will include their findings, data, and recommendations for the jail.
MEETING DATE: Tuesday, August 1, 2017
MEETING TIME: 5:45 p.m.
MEETING LOCATION: Santa Ana City Hall – Council Chambers: 22 Civic Center Plaza, Santa Ana, CA 92701
CONTACT: Jorge Garcia, Assistant to the City Manager: (714) 647-6900, jgarcia10@santa-ana.org
————————————————–
Actualización del Estudio de Reutilización de la Cárcel de la Ciudad de Santa Ana y Sugerencias Públicas se Llevará a Cabo el 1 de agosto de 2017
SANTA ANA, CA – Se invita a la comunidad a asistir a la próxima reunión del Concejo Municipal el martes, 1 de agosto de 2017, donde el consultor de reutilización de la cárcel de la Ciudad, Vanir Construction Management, Inc., presentará una actualización sobre el estudio actual de reutilización de la cárcel. Además, el consultor proporcionará una oportunidad para que los miembros de la comunidad comparten sus sugerencias sobre las posibles opciones de reutilización de la instalación.
El propósito de la presentación de la actualización y la solicitud de opinión pública es asistir al Concejo Municipal a comprender mejor las condiciones de la cárcel, las oportunidades y las limitaciones que deben ser consideradas al identificar y priorizar las opciones de reutilización y el seguimiento de la planificación de la evaluación de la cárcel de Santa Ana. Después de esta reunión, los consultores completarán una evaluación en profundidad que incluirá sus hallazgos, datos y recomendaciones para la cárcel.
FECHA DE REUNIÓN: martes, 1 de agosto de 2017
HORA DE REUNIÓN: 5:45 pm
LUGAR DE REUNIÓN: Ayuntamiento de Santa Ana – Council Chambers: 22 Civic Center Plaza, Santa Ana, CA 92701
CONTACTO: Jorge Garcia, Asistente del Administrador: (714) 647-6900, jgarcia10@santa-ana.org