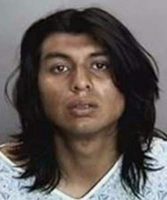 Gino Liam Fuentes, a 20-year-old Santa Ana man, was charged on Thursday, July 6, with four counts of attempted murder for allegedly going on a Fourth of July stabbing rampage, injuring four family members, before being subdued by a Good Samaritan, according to the O.C. Register.
Fuentes could be looking at a mandatory life sentence if convicted as he is facing a sentence-enhancing allegation of premeditated attempted murder. He is also charged with inflicting injury on an elder adult and criminal threats, both felonies, and additional sentence-enhancing allegations of the personal use of a deadly weapon and inflicting great bodily injury. Fuentes is set to be arraigned on July 21. 
Fuentes flipped out on Tuesday morning, at 11:11 a.m., at a home located at the 100 block of West Bluebell Ave., in Anaheim. When Anaheim police officers arrived they found two men, aged 25 and 55, and two women, one 66 and the other 48, suffering from stab wounds, according to the Anaheim police. No motive has been established.
Fuentes is the nephew of two of the victims, according to the Anaheim Police. The other victims appear to be a grandmother and a cousin of Fuentes, according to a neighbor.
Fuentes was arrested about a mile from the scene, after a neighbor, Manuel Gonzalez, 24, helped stop the stabbing spree by beating Fuentes with a baseball bat and a crowbar. Gonzalez was working across the street when he saw a bleeding victim stumble out of a house yelling for help.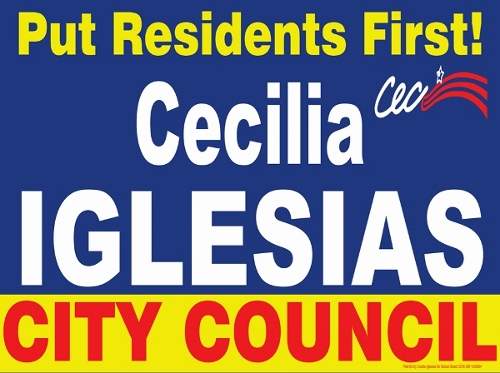 Two young men then entered the yard in what looked at first like a friendly tussle but then Gonzalez saw that the woman who first exited the house was bleeding badly from a wound in her neck, as she tried to flag down a passing vehicle.
Gonzalez ran back into his house and had his girlfriend call the police. Then he grabbed a baseball bat and a crowbar that his family keeps near the front door and he ran to help the victims.
When Gonzalez arrived the suspect ran back into the home and came out with an even bigger knife. That is when Gonzalez resorted to using the crowbar to stop the suspect.
This is not the first time that Fuentes has been in trouble. He pleaded guilty to misdemeanor counts of assault with a deadly weapon and battery on April 12 of last year and was sentenced to 60 days in jail and placed on three years of informal probation, according to court records. At the time Fuentes accepted a plea deal with the Anaheim City Attorney after admitting that he had committed assault with "a rock and my fists, hitting that person in the head."
Fuentes also pleaded guilty on July 27, 2015, to resisting arrest and falsely representing himself to an officer and was sentenced to 10 days in jail.
Perhaps this time the court will lock Fuentes up for life and end his unending crime spree.