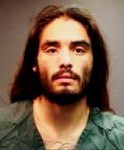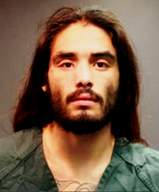 Matthew Jacob Granados, a 22-year-old Santa Ana man, copped a plea on Friday to involuntary manslaughter in the accidental shooting death of 16-year-old Alex Adrian Ramirez and was sentenced to nearly a year in jail, or time already served behind bars, and five years of formal probation, according to the O.C. Register.
The plea deal got Granados off the hook for a sentencing enhancement for being armed with a firearm in the commission of a felony, according to the OCDA's office.
Granados must keep out of trouble however as any violation of his probation terms will result in up to four more years in prison. He has been in jail for 358 days, since being taken into custody in Sep. of last year.
So what happened? Apparently Granados and Ramirez were sitting on a small sofa, on Sep. 4, last year, just before midnight, at the Granados residence, located at the 3600 block of West Hazard Avenue. They were dozing off at the time. Granados was high. He asked Ramirez, who was a friend of his brother, to get up and scoot over to a bed to pass out.
However Granados then grabbed a gun that had been lying on his chest, with the safety off of course, and he accidentally pulled the trigger. The bullet hit Ramirez in his upper body. He later died at a hospital.
Granados, for whatever reason, ran off before the paramedics arrived. Then his 41-year-old father, Alexander Christopher Granados, misled the police in order to help his son to avoid arrest.
Because the elder Granados covered up for his son he too ended up pleading guilty, in October, to being an accessory after the fact. He was sentenced to 80 days in jail, or time already served behind bars.