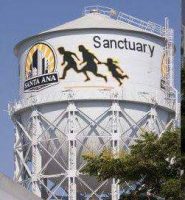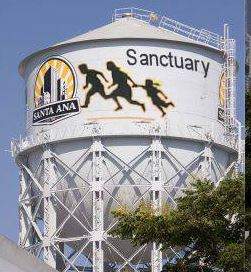 City of Santa Ana, Downtown Orange County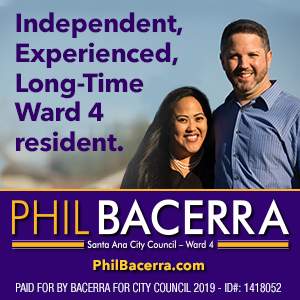 Community: Response to President Trump's Executive Order on Immigration
SANTA ANA – The Santa Ana City Council, who recently adopted an ordinance solidifying into law a resolution declaring the City of Santa Ana a sanctuary for all its residents, has been confronted by President Donald Trump's Executive Order that targets what he refers to as "sanctuary cities." The City of Santa Ana respects the Office of the President of the United States, but respectfully disagrees with President Trump's Executive Order that would take federal funds away from "sanctuary cities."
"The safety and well-being of our community is our number-one priority. Santa Ana is committed to equality, and will continue to treat all its residents with respect and dignity," said Mayor Miguel A. Pulido.
The City of Santa Ana receives $123 million total in federal grants, $69 million of which is recurring, primarily for programs related to public safety, community development, workforce investment, youth programing, transportation and highway safety. Santa Ana is actively engaged with "sanctuary cities" to prepare and respond to actions taken at the federal level.
Santa Ana joined numerous cities and other local jurisdictions throughout the United States that have adopted sanctuary policies that demonstrate the City's commitment to equal, respectful, and dignified treatment of all people, regardless of their immigration status. The City's ordinance is vital to fostering trust between law enforcement officers and residents, as well as to ensuring that residents feel safe reporting crimes and accessing basic government services.
Mayor Pro Tem Michele Martinez commented, "President Trump's Executive Order ignores the responsibility of the federal government to enforce immigration law—which is not the responsibility of cities. Since our primary goal is to protect all residents, the City of Santa Ana will not participate in registering, deporting, or banning people based on their country of origin or religion."
The City of Santa Ana's resolution and ordinance are available online on the City's webpage: http://santa-ana.org/.
###
CONTACT:
Gerardo Mouet
Acting City Manager
City of Santa Ana
(714) 647-5200 (office)
(714) 944-1972 (mobile)
gmouet@santa-ana.org