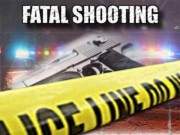 Another violent week in Santa Ana ended with a dead teen and another wounded teen, when they were shot by suspected gangbangers at the 400 block of South Birch Street on Friday night, according to the O.C. Register.
SAPD police officers responded to the scene, at about 9:30 p.m, when they received a call about shots fired. They found evidence of a shooting but at the time did not find the victims.
Not too long afterwards the SAPD received notice that the shooting victims had ended up at Orange County Global Medical Center in Santa Ana, according to the SAPD.
One victim, Henry Plascencia, a 15-year old, passed away at around 10 p.m. The other victim, also an unidentified teenage boy, had a gunshot wound to his lower abdomen, but was recovering in unknown condition.
The police have not yet identified the suspects or the motive for the shooting although they suspect the shooting is gang-related.
This shooting happened near Santa Ana High School in Santa Ana's Ward 2, which is represented by Council Member Michele Martinez.