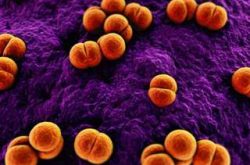 For Immediate Release: July 25, 2016
Contact: Jessica Good, Public Information Officer, (714) 834-2178, JGood@ochca.com
Increase in Meningococcal Disease in Men Who Have Sex with Men in Southern California
(Santa Ana, CA) – The California Department of Public Health is reporting an increase of meningococcal disease in Southern California, particularly in Orange and Los Angeles Counties. A cluster of cases in the last several months has disproportionately affected men who have sex with men (MSM).
Meningococcal disease is caused by Neisseria meningitidis bacteria, which are transmitted from person-to-person through respiratory droplets, during face-to-face or prolonged contact, or by sharing utensils, drinks or cigarettes. It is a serious infection that can cause meningitis (brain infection) and/or bacteremia (blood infection), and can lead to death. To date, Orange County has had four cases that are part of the cluster in Southern California; three of these cases have occurred since June 1, including one death. On average, Orange County has only five meningococcal cases each year.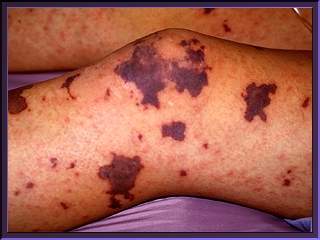 Because of this local increase in risk, the County of Orange Health Care Agency, in conjunction with the Los Angeles County Department of Public Health and City of Long Beach Department of Health and Human Services, is expanding vaccination recommendations for meningococcal disease to include all gay, bisexual, and other men who have sex with men, in addition to all persons with HIV infection.
Higher risk for meningococcal disease in MSM has been associated with:regularly visiting crowded venues such as bars, parties, etc.;
regularly having close or intimate contact with multiple partners;
smoking or illicit drug use; and/or
HIV positive status
MSM who are unaware of their current HIV status and who have not been tested in the past year should seek HIV testing.
Individuals covered under this new recommendation are encouraged to speak to their medical providers about getting the vaccine. For those who are uninsured or whose insurance does not cover the vaccine, the OC Health Care Agency can provide vaccinations at low or no cost. There are two clinics located at 1725 W. 17th Street in Santa Ana that will offer vaccine to qualified individuals:Immunization Clinic: 7:30 a.m. – 4:30 p.m., Mon. – Fri., closed for lunch 11:45 a.m. – 12:45 p.m.
Testing, Treatment and Care Clinic: 8 a.m. – 4 p.m. Mon., Wed., Thurs., and Fri.; 10 a.m. – 4 p.m. Tues.
Both are walk-in clinics, so wait times can be expected. Those needing just vaccination should go to the Immunization Clinic, but if testing for sexually transmitted disease and/or HIV is desired, please go to the Testing, Treatment and Care Clinic. For more information, please call the Health Referral Line at 800-564-8448.
# # #