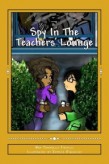 Spies at an Orange County Middle School
Santa Ana Latino Education Center to Host Local Debut Novelist May 21
FOR IMMEDIATE RELEASE: May 17, 2016
Media contact: btiritilli@yahoo.com; 714-292-2899; or 714-973-7900
Santa Ana's newly renamed Centro Comunitario de Educación (formerly Libreria Martinez) will host the author of Spy in the Teachers' Lounge at a book-signing and fundraising event Sat., May 21 from 6-8 p.m.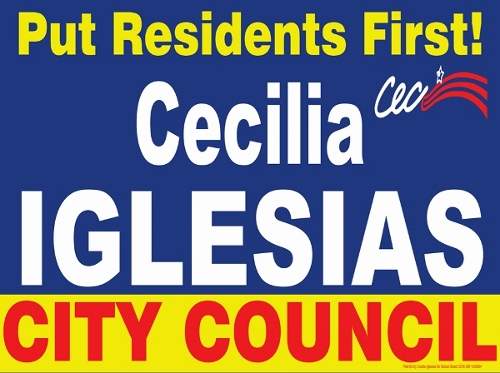 A Santa Ana barrio provides the backdrop for author Béa Tomaselli Tiritilli's young-adult novel. The book's protagonist is Rosie Fernandez, who escapes bullies at her middle school by finding a hiding spot at lunchtime—under the teachers' lounge window. Although Rosie has plenty of challenges and drama at school and at the home she shares with her abuelita and nearly destitute parents, she soon learns her teachers face a crazy mix of predicaments in their own lives. The conversations Rosie overhears in the lounge are surprising and sometimes shocking: teachers' suspicions that the assistant principal is drinking on the job; woes in teachers' romantic lives; and much more. When Rosie shares her teachers' secrets with her new friend Dominique Nguyen, Dominique's inability to keep quiet creates a complex blend of chaos and comedy.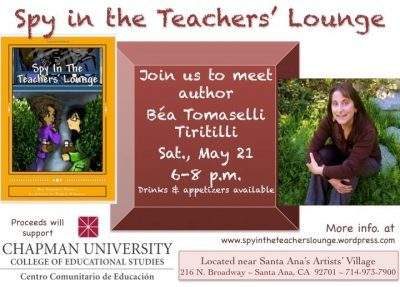 "I've been teaching in high schools and middle schools since 1993, and spent part of that time teaching in Santa Ana and Anaheim," said Tiritilli, who now commutes to a high school in East L.A. County. "The many fascinating experiences I shared with students and staff sparked the idea for this novel."
Centro Comunitario de Educación is located near Santa Ana's artist village at 216 N. Broadway. Drinks and appetizers will be served.
Spy in the Teachers' Lounge is available at Amazon and Barnes & Noble online. More information about the novel and its author can be found at:
https://spyintheteacherslounge.wordpress.com/.
Information about Centro Comunitario de Educación can be viewed at https://events.chapman.edu/20178
or by calling 714-973-7900.