There has been a drop in police officers on the streets in Santa Ana since the last city budget was adopted. Reports from the department are that there are only a handful officers on the street at any given time. If you go to the page 2-78 of the budget, and look under field operations, which are the patrol officers, they have dropped thirty police officer positions – this is the most important division in the department!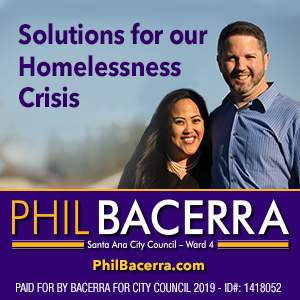 On page 2-78 of the adopted budget you can see that there are thirty less officers in patrol now. There were 231 total officers in all ranks the previous and only 198 this year. If you look on page 2-62 you can see the number of authorized officers last year and the number under the new budget.
In 1985, almost 30 years ago, there were 385 authorized police officers (all ranks Chief on down).  Today there are only 316 police officers (add the total of officers, sergeants, lieutenants, captains and the chief) accounted for in the general fund. The population was about 100,000 people less back then.  It has grown tremendously since 1985.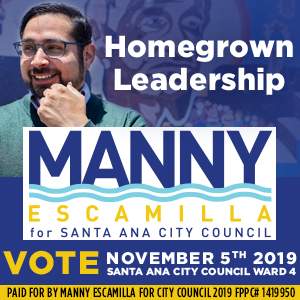 Morale at the SAPD is reportedly so low that police officers are leaving as fast as they can for Anaheim and other agencies.  And to make things worse there are about thirty SAPD police officers who are planning on retiring this year.
Where are the replacement officers going to come from? Nowhere.  No one wants to lateral to the SAPD anymore and they are already short staffed literally beyond belief.
Special Investigations, the department that went after the gang bangers, has been totally eliminated.  Guess who on the City Council was behind that? If you go to page 2-88 in the budget you can see it in print. No one is in that program –  thirty five people eliminated including 29 police officers.
While the residents of this city are mostly unaware as to what is going on at the SAPD, I am told that the actual police officers are complaining daily to anyone who will listen.
All of this has happened since former SAPD Police Chief Paul Walters, who as our City Manager saved our city from bankruptcy, was fired by our City Council and replaced by David Cavazos, who makes more money than President Barack Obama.  Whether or not our current Police Chief, Carlos Rojas, has a plan to get his department out of this mess is a very good question.