One person was killed and four others were injured after two cars crashed in Santa Ana on Tuesday, as we reported yesterday.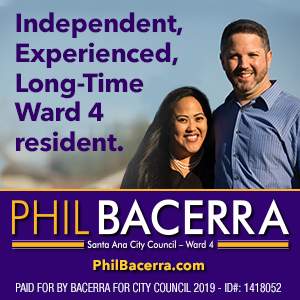 The accident happened at 1st and Sullivan streets at about 9 a.m. Authorities say it appears the driver of a Nissan Altima, a 65-year-old man, ran a red light at Sullivan Street, slamming into a Nissan Infiniti. The Altima then crashed into a light pole and a tree, according to ABC News.
"Based on the witness statements, the female 22-year-old who was eastbound had a steady green so she was obviously traveling at the speed limit or plus, and the southbound vehicle, I don't know what he was traveling, but he ran the steady red," SAPD Cpl. Anthony Bertagna said, according to CBS News.
The driver of the Nissan, a 64-year-old man, and two other adult passengers were taken to hospitals with injuries, along with the driver of the Infiniti, a 22-year-old woman, Bertagna said, according to the O.C. Register.