SENATOR LOU CORREA HOSTS WESTMINSTER FAMILY FITNESS DAY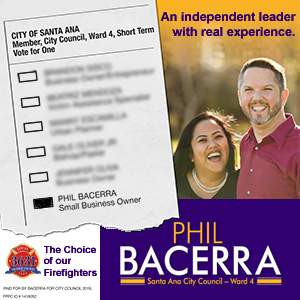 (Santa Ana, CA) – Senator Lou Correa in collaboration with other local organizations is hosting the annual Westminster Family Fitness Day at Sigler Park.
The event will take place on Saturday, July 13th, 2013, from 10:00 am – 1:00 pm at Sigler Park located at 7200 Plaza Street, Westminster, CA 92683.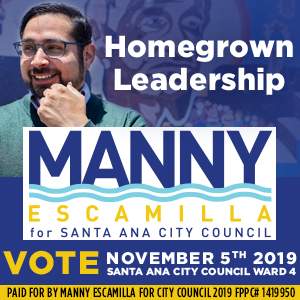 "During the summer recess from school, parents can find it difficult to come up with innovative ideas to keep their children physically active and entertained," said Senator Correa. "Family Fitness Day provides families a time to bond in a safe environment while learning about the community resources that promote healthy living, exercise, fitness, and good nutrition."
During Family Fitness Day, families will have the opportunity to take part in a day filled with fun physical activities, free health screenings, and community resources. Children will be able to participate in fun activities, including a fitness obstacle course, cross fit gym, Mixed Martial Arts gym, yoga exercises and a watermelon eating contest.  There will be entertainment from local community groups, dance performers, and fitness demonstrations.  Young Women's of California, North Orange County, will provide early breast cancer screenings and education to women over the age of 40.  Mammograms will be performed inside the Westminster Resource Center from 8:30am to 12:30pm. To see if you are eligible for a free mammogram and to make an appointment, please call Maggie Moreno at 714-588-4400.
Family Fitness Day is a collaborative effort between Senator Lou Correa, the City of Westminster and the Westminster Family Resource Center.  Other participating organizations include: Manassero Farms, Cal-Optima, Kaiser Permanente, Boys and Girls Club of Westminster, Abrazar, Advance Beauty college, Asians for Miracle Marrow Matches, Casa de la Familia, CHP, Coalition of Orange County Community Health Centers, Community Action Partnership, Dr. Riba's Health Club, Duc Dang's Martial Arts, Fresh & Easy, Global Energy Services, Healthy Smiles for Kids of Orange County, Latino Health Access, MOMS of Orange County, Planned Parenthood, Red Cross of OC, Southern California Edison, Teen Space-Santa Ana Library, The Cambodian Family, Think Together, Well Program, WIC Program, Women Transitional Living Center, MT ZION Barber, Rental Bootique and QTD International.
For more information, please contact Maggie Moreno at (714) 558-4400 or Maggie.moreno@sen.ca.gov.
Senator Correa represents the 34th District, which includes the cities of Anaheim, Buena Park, Fountain Valley, Fullerton, Garden Grove, Huntington Beach, Long Beach, Los Alamitos, Santa Ana, Seal Beach, Westminster and the community of Rossmoor.