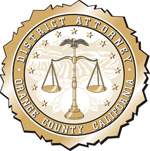 Orange County District Attorney, Press Release
For Immediate Release, Case # 05ZF0085: June 19, 2013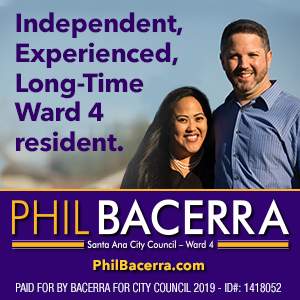 FUGITIVE GANG MEMBER TO BE ARRAIGNED FOR MURDER OF FELLOW GANG MEMBER IN 1999 SHOOT-OUT WITH RIVALS
SANTA ANA – A fugitive gang member arrested in Virginia will be arraigned today for the 1999 murder of a fellow gang member in a drive-by shoot-out with rivals. Ca Van Le, 32, formerly of Santa Ana, is charged with one felony count of murder, one felony count of conspiracy to commit murder, and two felony counts of attempted murder, with sentencing enhancements for criminal street gang activity and the vicarious discharge of a firearm as a gang member. If convicted, he faces a maximum sentence of 80 years to life in state prison. Le is being held without bail and is expected to be arraigned today, Wednesday, June 19, 2013, in Department CJ-1, Central Jail, Santa Ana. The time is to be determined.
Co-Defendants
Seven co-defendants were convicted by juries or pleaded guilty in this case. They include: Si Phu Do, 32; Khanh Tuan Hoang, 30; Nhan Hoang Le, 32; An Quoc Nguyen, 30, Bao Quoc Nguyen, 32; Hieu Ho Trong Thai, 32; and Thoung Si Truong, 34. The defendants received sentences ranging from 15 years in state prison up to 95 years to life in state prison.
Circumstances of the Crime
At the time of the crime, the eight defendants in this case were members of two rival gangs, hereafter Gang A and Gang B. It is the policy of the Orange County District Attorney's office not to publicize the names of specific gangs.
Le is accused of being a member of Gang A, the same gang as the victim, and participating in the following:
At approximately 2:30 a.m. on July 4, 1999, a group of Gang A members were at a restaurant in Westminster known to be frequented by Gang B. Several Gang B members confronted the Gang A members and ultimately vandalized a vehicle and assaulted a member of Gang A using a metal steering wheel lock.
Over the course of that morning and afternoon, multiple retaliatory altercations occurred between members of the two gangs. Members of both gangs repeatedly armed themselves with firearms and drove around in search of rivals. On at least one occasion that day, shots were fired between vehicles of rival Gang A and Gang B members. The defendants engaged in gunfire, car chases, and other violent and aggressive behavior throughout the day.
At approximately 2:30 a.m. on July 5, 1999, members of Gang A armed themselves and drove to the same restaurant where the assault occurred 24 hours earlier in search of rival Gang B members to shoot. When the car of Gang A members pulled into the parking lot, members of Gang B began shooting at the car. Shots were fired by members of both gangs.
Duy-Nguyen The Doan, a member of Gang A, was riding in the backseat of the car driven by his fellow gang members and was murdered by being shot one time in the head.
Members of Gang A and Gang B were both prosecuted for the murder of Doan. Gang B members were prosecuted for firing the shots that killed Doan. Gang A members were prosecuted for a "provocative act," meaning that Doan would not have been murdered but for the direct actions of Gang A engaging in gang shootouts.
Investigation and Extradition
The case was investigated by the Westminster Police Department. After the case was filed in 2005 against the defendants, a warrant was issued for Le, who was believed to have fled to Vietnam.
In June 2013, law enforcement in Orange County received information that Le was living in the Virginia. He was arrested last week by the Virginia State Police and was extradited June 17, 2013, and brought back to Orange County by the Orange County Sheriff's Department to face the murder charges.
Senior Deputy District Attorney Ebrahim Baytieh is prosecuting the case against Le and prosecuted all of the co-defendants in this case.
###
Tony Rackauckas, District Attorney
401 Civic Center Drive West
Santa Ana, CA 92701
Contacts:
Susan Kang Schroeder
Chief of Staff
Office: 714-347-8408
Cell: 714-292-2718
Farrah Emami
Spokesperson
Office: 714-347-8405
Cell: 714-323-4486