The OC May Day Coalition is asking the public and their members to join them at the next Santa Ana Public Safety Committee meeting, on Tuesday, June 18, 2013, at 5:30 pm, as they bring "awareness to the issue of the collaboration between the SAPD and ICE and demand that this collaboration be stopped."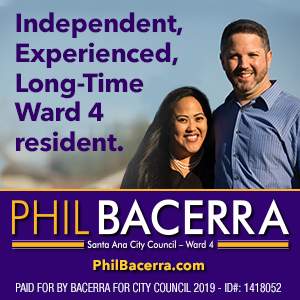 Their issue is on the agenda, so there will be discussion by the committee members on this topic as well as time for public comments. 
The Santa Ana Public Safety Committee includes Santa Ana Councilmembers David Benavides, Michele Martinez and Roman Reyna, as well as the Santa Ana Police Chief (Carlos Rojas), and the OCFA Division Chief, and the Assistant City Attorney.
Martinez admitted a few years ago that she once sold illegal drugs in our city and one of her stepbrothers was arrested for violating parole, when she was running for Mayor against Miguel Pulido, in 2008.  Benavides grew up in East Los Angeles, where gangs still run amok and he also lost to Pulido, in 2012.  Reyna's brother purportedly died in prison. None of these Council Members are immigrants.  The only immigrants on the Santa Ana City Council currently are Pulido and Councilman Vincent Sarmiento.