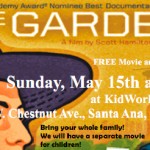 Kidworks is showing the documentary "The Garden" this Sunday at 2:00 pm.  This documentary was nominated in 2009, for an Academy Award for Best Documentary feature.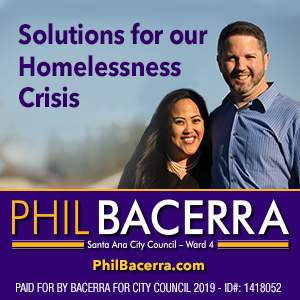 Synopsis: The 14-acre community garden at 41st and Alameda in South Central Los Angeles is the largest of its kind in the United States. Started as a form of healing after the devastating LA riots in 1992, the South Central Farmers have since created a miracle in one of the country's most blighted neighborhoods. Growing their own food. Feeding their families. Creating a community. But now, bulldozers are poised to level their 14-acre oasis. The Garden follows the plight of the farmers, from the tilled soil of this urban farm to the polished marble of City Hall. Mostly immigrants from Latin America, from countries where they feared for their lives if they were to speak out, we watch them organize, fight back and demand answers.
The documentary is in English with Spanish subtitles.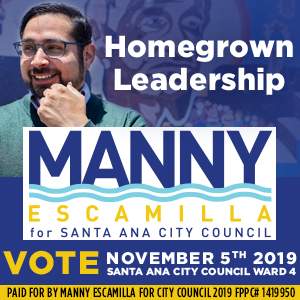 There will be a second room for children with the movie "Up" and an arts and crafts activity.
Where: Kidworks
1902 W. Chestnut Ave.,
Santa Ana, CA 92703
When: Sunday, May 15 2011
Time: 2:00pm
Please RSVP to:
[cid:image002.jpg@01CC11A0.081A90A0] Bárbara Kidder García
Community Engagement Director
P: 714.834.9400 ext. 121
F: 714.834.9494
E:barbara@kidworksonline.org
http://www.kidworksonline.org/