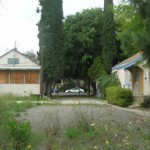 The litigious Santa Ana residents who sued the City of Santa Ana, ostensibly to save a few questionably historic homes in the proposed "Station District" are now having a heck of a time giving away one of the "multi-family buildings," which is an old motor court, which will be otherwise demolished.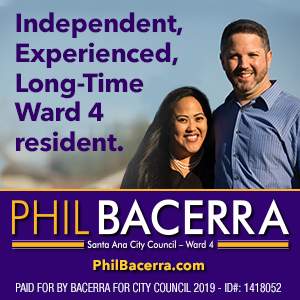 It is worth noting that this group, the "Friends of the Lacy Neighborhood," cost Santa Ana residents thousands of dollars with their ridiculous lawsuit against our City.  The net result?  Instead of building new affordable homes, as was originally proposed in the Station District development plan, we are now stuck with a bunch of old homes that will need a ton of repairs.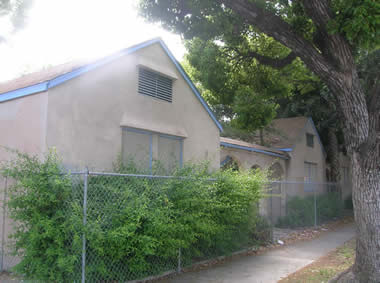 That's right – Santa Ana's taxpayers took one in the shorts, thanks to this Lacy group, and the folks who will eventually live in these dilapidated homes could have had new homes but will now get stuck in old homes no one wants.
The Lacy litigants were able to get the word out about their free home that on one wants on one of their affiliated websites: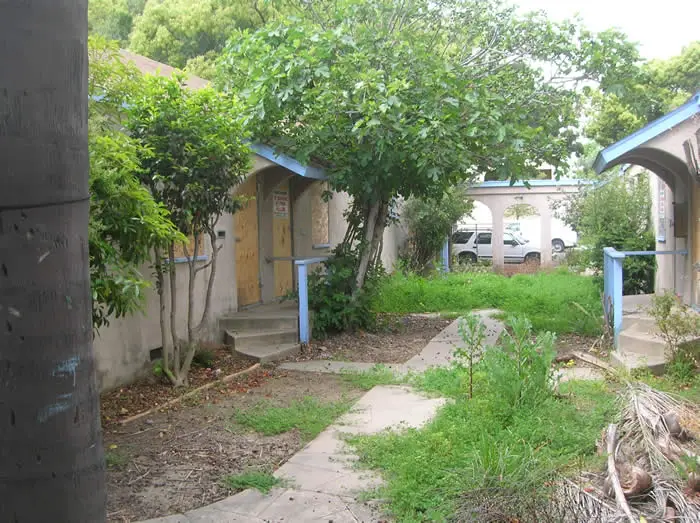 Attention lovers and preservationists of old homes and buildings:
Have we got a deal for you!
The Santa Ana Historical Preservation Society, in our efforts to support the preservation of Santa Ana's beautiful, historic buildings, would like to bring to your attention an immediate opportunity to save a beautiful motor court in the Lacy neighborhood!
On behalf of the Friends of the Lacy Historic Neighborhood:
Good morning everyone,
Last week the Friends of the Historic Lacy Neighborhoods settled its lawsuit with the City of Santa Ana over the demolition of numerous vintage homes in that neighborhood (south of Santa Ana Blvd, north of First Street, east of Mortimer and west of Garfield).
As a component of the settlement, the Friends agreed to City's preservation of 10 old homes and the demolition of others. One of the structures to be razed is the vintage motor-court at 611 N. Minter.
This 13 unit building is scheduled to be razed after May 15, 2011. The group of small buildings is available, at no cost, to anyone interested in moving it, in whole or part, to another site.
Proposals for the accelerated time line need to be to the City before the end of the month. You can view pictures of the building at http://www.santa-ana.org/cda/multifamilybuildingforsale.asp.
The contact person at the City is Shelly Landry-Bayle. I only have a general number for the city from which you can be transferred to Shelly. That number is 714-647-6900.
We hoped to save these buildings for use as a public meeting area, artist village and small-business retail or student housing. Perhaps the buildings will find a similar use elsewhere in the city.
Colleen Williams
Santa Ana Historical Preservation Society
Dr. Willella Howe-Waffle House & Medical Museum
120 Civic Center Drive
Santa Ana CA 92701
Here is how this multi-family building was listed on the City of Santa Ana's website before they took it down:
The Community Redevelopment Agency of the City of Santa Ana (Agency) is the owner of a 13-unit, motor court style multifamily residential complex located at 605-611 N. Minter Street in the City of Santa Ana. All 13 are bachelor units. The complex was constructed in 1930, and is unoccupied.
The site needs to be cleared by May 15, 2011 in order to meet the timing requirements of the approved new construction project. The Agency is offering to transfer ownership of the buildings to an individual or group who can demonstrate that they have the resources and experience necessary to effectuate the removal by no later than May 15, 2011. Proposals must be submitted by no later than Wednesday, April 27 at 5:00 P.M. to the following:
Ms. Shelly Landry-Bayle
Housing and Neighborhoods Development Manager
City of Santa Ana
20 Civic Center Plaza, M-37
Santa Ana, CA 92701
Proposals may be submitted by mail, courier, fax at (714) 667-2225 or e-mail at SantaAnaHousingdept@santa-ana.org.
Acceptable proposals will include the following:
Cover letter identifying the person or persons who would take possession of the buildings and assume responsibility for the move.
Resumes for all such persons demonstrating substantial experience in moving and rehabilitating residential structures.
Evidence of site control for a proposed receiver site, an analysis demonstrating that the site will be adequate for this purpose, and evidence of jurisdictional approval for this use.
Cost estimate for the move and evidence that the individual or group has immediate access to the required funds.
Timeline to move structures that include a 14 day public hearing notice prior to a May 2, 2011 City Council approval of the selected proposal.
Questions regarding this matter must be submitted by e-mail via the above link as soon as possible.