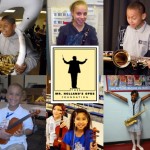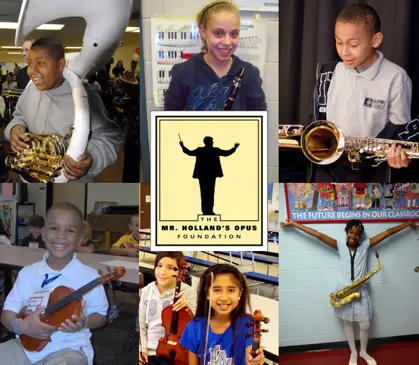 Mr. Holland's Opus Foundation Boosts Segerstrom High Music Program
 School Receives New and Refurbished Band Instruments 
SANTA ANA, CA – Segerstrom High School is the recipient of several musical instruments, thanks to The Mr. Holland's Opus Foundation — an organization which supports arts of under-served schools and after-school programs with musical instrument purchases or repairs. The donation to Segerstrom High consists of the following pieces, which will become a part of the school's marching and concert bands:
Five new alto saxophones
Five new clarinets
Five new trumpets
One new flute
Four refurbished flutes
"We were thrilled when we learned that our application for support was accepted," said Dr. Amy Avina, Segerstrom High School principal. "These musical gifts will add a boost to our music program and enable more students to play and experience the benefits of music education," Dr. Avina said.
"Learning music in school is a way to engage kids and give them something that makes them better students and better people," said Felice Mancini, executive director of The Mr. Holland's Opus Foundation.  "They deserve every tool available to help them receive a quality education, and we want to ensure that music is in that toolbox."
Segerstrom High School is one of nine high schools in the Santa Ana Unified School District. Its enrollment includes approximately 2,400 students in grades 9-12, 75% of whom qualify for the free or reduced price meal program. Segerstrom High is a school of choice, meaning the student population is drawn from both the surrounding neighborhood as well as throughout the Santa Ana Unified School District by random lottery. Parents and students must sign an agreement and abide by that agreement in completing their assignments, maintaining good attendance habits, and complying with the school's various other policies. Visit the school online at www.sausd.us/segerstrom.
The Mr. Holland's Opus Foundation donates new and refurbished musical instruments to under-served schools, community music programs and individual students nationwide in an effort to give youngsters the many benefits of music education, help them to be better students and inspire creativity and expression through playing music. Learn more at www.mhopus.org.
###