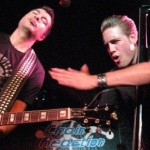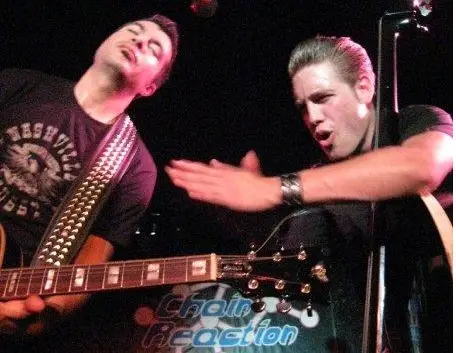 The Three Bad Jacks are playing at Santa Ana's Galaxy Theatre tonight.
Tickets are $13 in advance, or $15 at the door.  Click here to buy tickets. The Galaxy is located at 3503 S. Harbor Blvd in Santa Ana.
Here is how the Three Bad Jacks are described on the Galaxy's website:
The guitar licks sound like he did some wheelin and dealin at the crossroads. The bass kicks in, ripping things up. Drums give that smokin beat you can't help but move to. Oh, and then there's the vocals. Rocking, crooning, drawing you in. The crowd's wild, yelling for more. This has got to be the best show you've ever seen. You've just seen the Three Bad Jacks.
A seamless blend of old-school rock and punk, they are a breath of fresh air in a stale radio world. They are changing the face of music. These guys are on the edge, and they're ready to take it all.
Formerly of Terror Train, frontman Elvis Suissa formed Three Bad Jacks in 1996. Elvis has been playing guitar for 20 years, and is the singer/songwriter. Drawing inspiration from everyone from the other Elvis to the Clash to the Ramones, he serves up incredible melodies mixed with rock-steady beats – all topped off with a voice that knocks em dead.