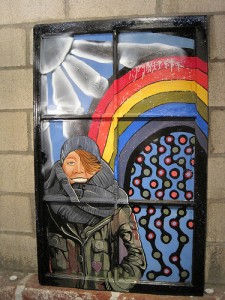 Painting by Lowski Jones — featured artist at Vi
 VI – Where gallery meets streets
Come see life through the eyes of some amazing local artists from the streets to the galleries.
Art will be available to purchase with the proceeds helping to support the arts, 511 community initiatives and local non profits of the artists choosing.
May 15th 6pm-11pm 511 East Santa Ana Blvd.