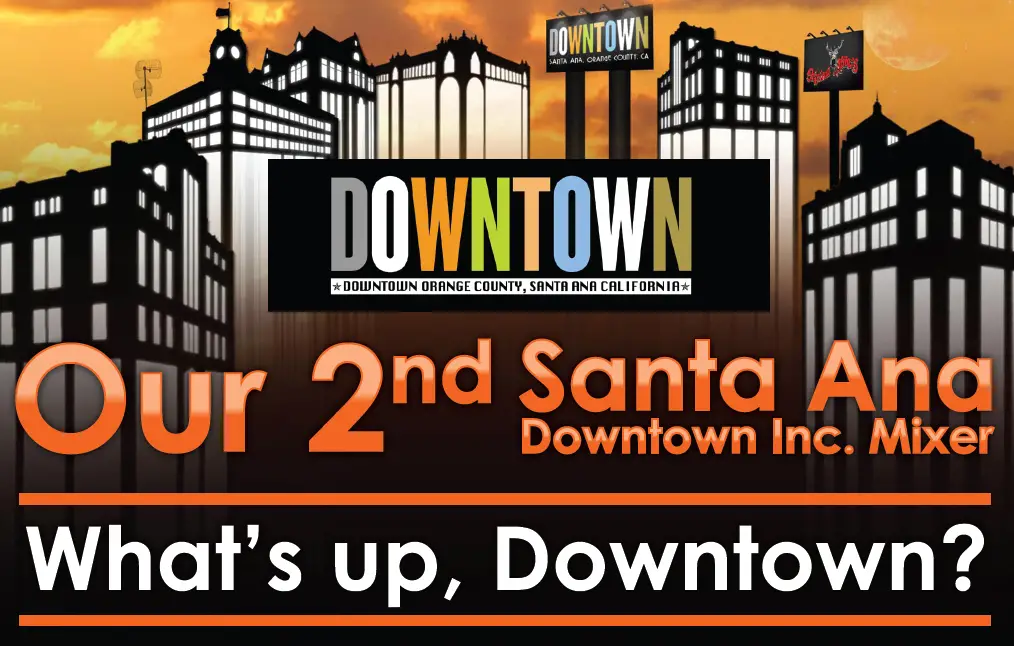 The 2nd Annual Downtown Inc. mixer is coming up on Wednesday, May 12, at 6:30 pm, at Original Mike's, located at 10o S. Main St., in Santa Ana. 
There will be appetizers, a raffle, live entertainment, and fun!  Click here to see the event flier.
For more information call (714) 547-6100.
Ruth Valle
Membership/Outreach Manager
Downtown Incorporated
Direct: 714-644-8371 *Office: 714-547-6100 Ext. 203* Fax: 714-547-6102
WWW.DOWNTOWN-SANTAANA.COM