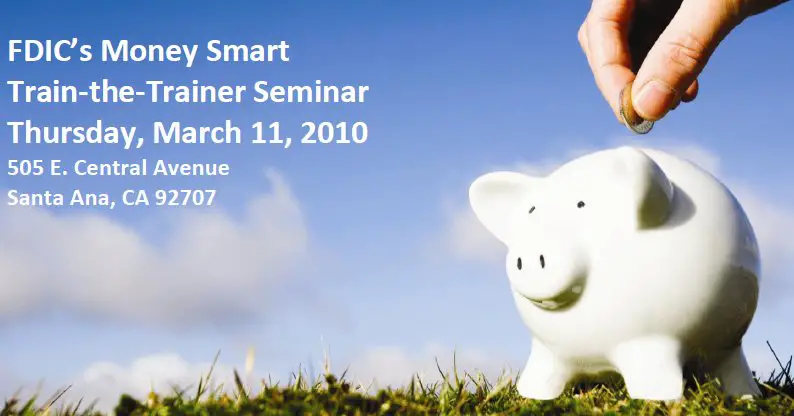 The FDIC in partnership with Orange County United Way and the Bank on Santa Ana Pilot will be hosting a free Money Smart Train-the-Trainer Seminar onThursday, March 11, from 8 am to 12 noon, and from 1 pm to 5 pm, at 505 E. Central Ave., in Santa Ana.
This seminar is designed for key program staff members who provide financial literacy to low-income families and individuals.
Two four-hour sessions will be offered on Thursday, March 11, to accommodate schedules of partners wanting to attend.
The organizers ask that you forward this information to community partners who might be interested in attending. Please click here for details and contact information.
Registration will be accepted on a first-come, first-served basis, and will be confirmed by e-mail. To reserve your seat email Roy Durnal at 626-359-7152 X4105 or rdurnal@fdic.gov.