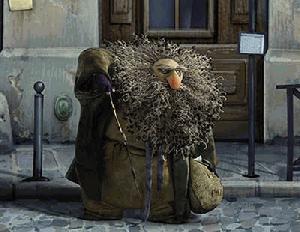 How are you celebrating this year's Academy Awards?
How about checking out the Oscar nominated animation shorts?
You can do so today, at 4:50 p.m., at the Regency South Coast Village Theatre, located at 1561 W. Sunflower, in Santa Ana.
The animation shorts include:
"French Roast" Fabrice O. Joubert (French) "Granny O'Grimm's Sleeping Beauty" Nicky Phelan and Darragh O'Connell (English, 6) "The Lady and the Reaper (La Dama y la Muerte)" Javier Recio Garcia (Non-dialogue) "Logorama" Nicolas Schmerkin (English) "A Matter of Loaf and Death" Nick Park (English).