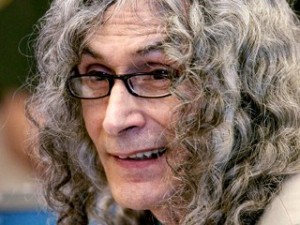 There are 220 registered sex offenders living in Santa Ana!
I have never looked at the Megan's Law website until tonight, and I was shocked to find out that 220 registered sex offenders live here in Santa Ana, according to this link. In fact, 31 of them live in my zip code (92706).
The good news is that it could be worse. Anaheim has 270 registered sex offenders. Long Beach has 672 registered sex offenders. Oakland has 593 registered sex offenders. And San Diego has 933 registered sex offenders. All of those cities are comparable in population with Santa Ana.
Nevertheless, this explains at least partially why we have had such a problem with perverts lurking at Santiago Park! You may recall that a recent undercover operation by the Santa Ana Police Department resulted in the arrest of nine men who were lurking at Santiago Park.
One of these criminals recently was accused of attacking and killing a 17 year old jogger in San Diego. Another one, Rodney Alcala, has been on trial the past few weeks here in Santa Ana, for killing numerous women and at least one girl.
My advice? Check out the Megan's Law website and make sure you know which registered sex offenders live in YOUR neighborhood.
And keep an eye out for these guys in our public parks. If you see them eyeballing potential victims, call the police an let them know!
That guy they caught in San Diego was in fact observed checking out high school kids – but the police in Escondido did nothing about it. I am happy to report that our police in Santa Ana are much better than that!